Do you want to know the secret to how you can win more soccer bets?
Then this football infographic will enlight you.
You see, the global gambling industry is worth over $500bn alone and this is expected to grow more in 2019 as more countries, especially in Africa and Asia, place more wager on football bets.
Gambling like almost every other aspect of sports requires two major factors to succeed via
No matter how experienced you think you are, without the two advice above, you are likely to lose more money than you normally would have loved to.
So ready for some winning tips as you wager on sports
#1:  Try Different Bookmarkers:
Bookmarkers are an organization or a group of the body that accepts and pays off bets. The challenge is that bookmarkers also have their own rules, regulations, offers and a whole lot of other issues. So if you are serious about winning more bets, you need to not put all your eggs in one basket (bookmarkers)
#2: Know Your Sports Inside Out:
This s where a lot of people fail. There is no way you can want to gamble on sports and yet you don't know anything about it. It is advisable that before you place a bet, you have a total understanding of the team, players and a fundamental understanding of the sports itself
#3: Fewer Selection Rocks:
If you are really serious about winning, then you need to place your bet on fewer selections. One of the secrets which most gamblers do not know is that the wider your range of selection, the easier it is for you to make more loses as there is no way, all your selections will win at the same time.
Check out the infographic below on how to win more bets and tell us what you think.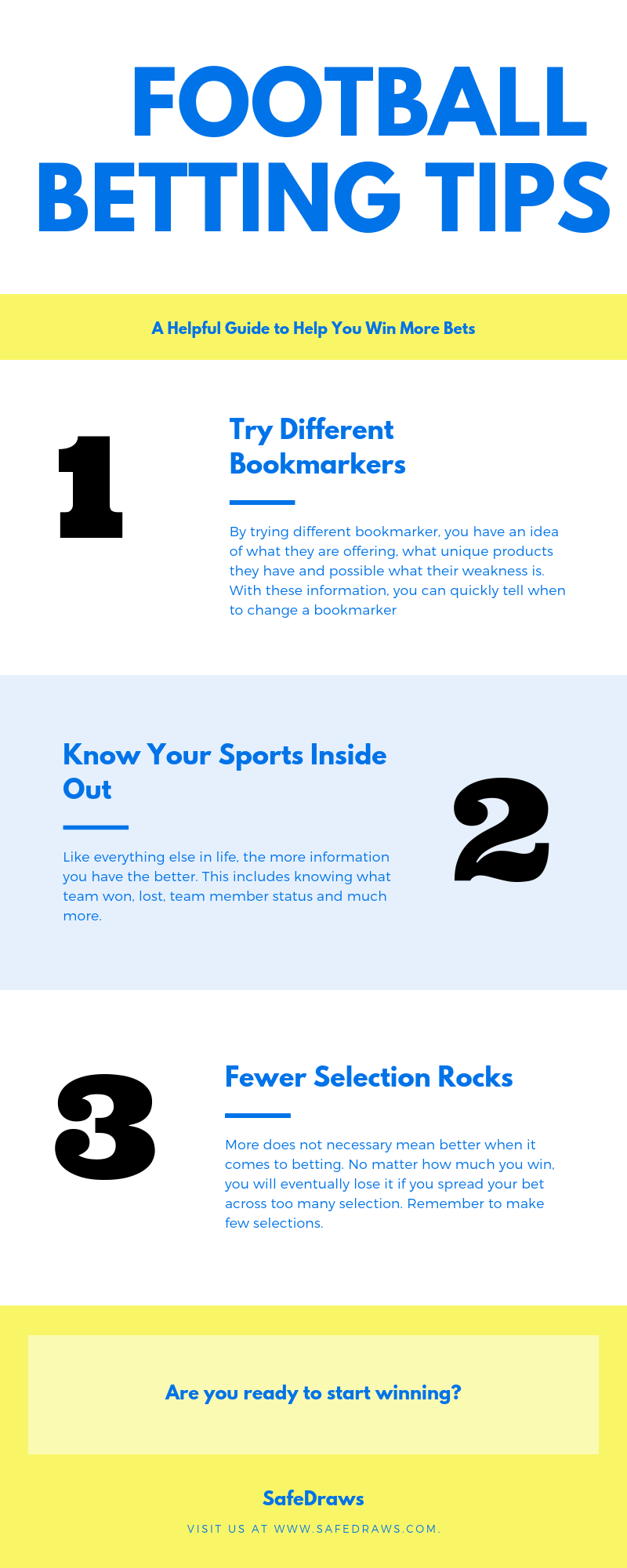 Use the code below to embed this image on your site
Share this Image On Your Site
Please include attribution to https://www.safedraws.com/ with this graphic.